Day 103:
source
I finally watched
Alice in Wonderland
! In my opinion, the title was very misleading. Of course, it was about Alice being in Wonderland, but for what I gathered, this was based off
Through the Looking Glass
more than
Alice
. I went into the movie thinking that it would be more like the cartoon movie, but I was mistaken. Big time. It was very different, but for the most part, I liked it. The acting was very good, even though Anne Hathaway got on my nerves a little. This really made me want to read the book!
Day 104:
I stayed by the pool for most of the day, but I would have much rather been here, soaking in the sun.
Day 105:
I finished
Mary Poppins
! It was so good! I really love the movie and the play so I knew I would love the book. Although the characters were a little different from the movie, it was still so good. I think this book is going to be added to my Christmas list.
Day 106: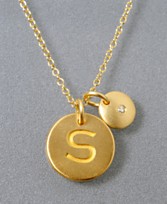 source
I got called in to work early, but the day was a pretty successful one. Since it was a one day sale, I decided to go ahead and get my mom's Christmas present :) I've heard her mention it before so I know she'll like it! I also got a new necklace. I've been watching it since it came in the store and on Friday, it was marked down from $100 to only $9.99. Oh how I love sales!
Day 107:
I worked the majority of the day, again. But it wasn't too bad, considering I kept playing this song over and over again in my head. I love it!
Day 108:
source
Yesterday, I headed home after work to get some stuff from Mom. I planned on only staying until around 9 then heading back to the apartment, but other plans were made. Adam rented
The Bounty Hunter
so of course, I had to stay and watch it! I really like Gerard Butler and Jennifer Aniston, but I wasn't the biggest fan of the movie. It was pretty good, but it was yet again, another typical comedy/love story. I guess I'm ready for someone to come out with a movie that is unpredictable.
Day 109:
i'll post the picture later :)
In the many things that I brought home yesterday, I brought back a homemade calzone that my mom made. They were delicious! It has some kind of meat, spinach, and cheese in them. YUM. I will definitely eat this before I go to work tonight!